Midnite Mausoleum/ Fearless Manor double feature bluray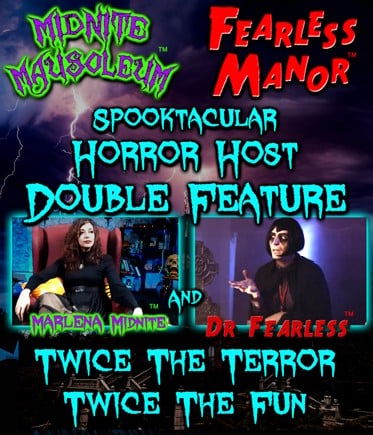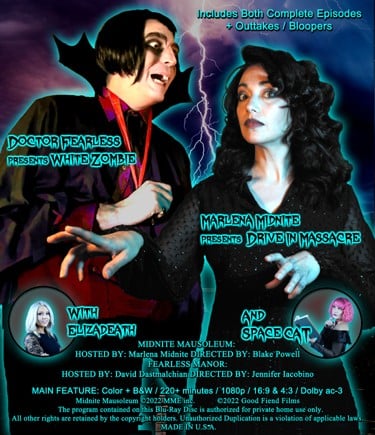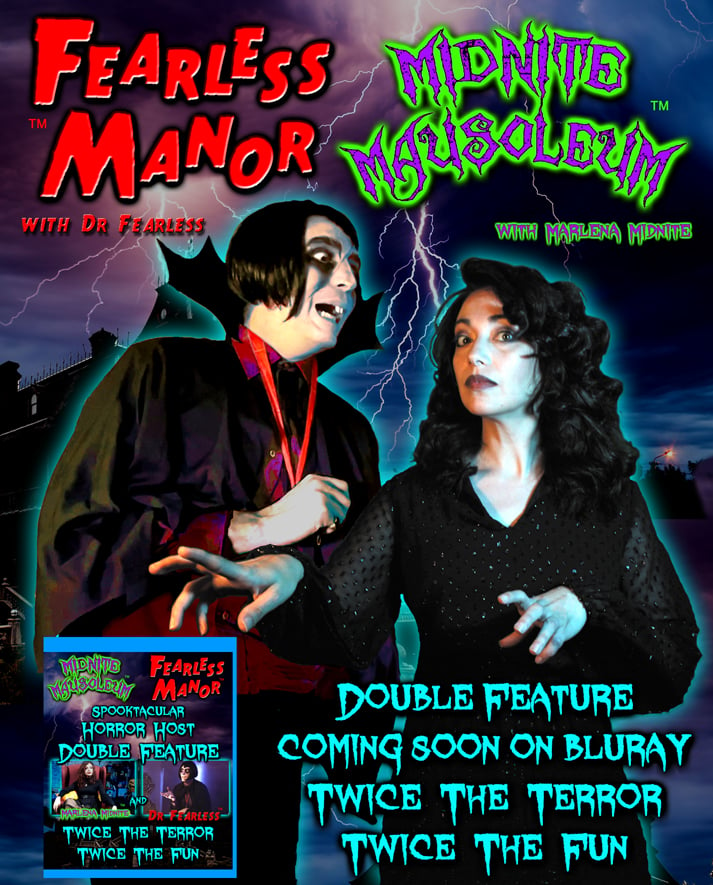 **** OUT NOW ****
Keeping Horror Hosting alive on local broacast television !
A historic night of SPOOKTACULAR television from May 2022 ! Marlena Midnite and her friends host Drive In Massacre followed up by Dr Fearless (David Dastmalchian) hosting White Zombie ! Fun for all... 2 great hosts on one bluray !
+ Promo Spots and outtakes.
Midnite Mausoleum and Fearless Manor in beautiful 1080 HD and Dolby AC-3 Pro audio (movies themselves are up-rezzed from 720 and are about the condition you expect for their age...)